We will actualize Prof. Mutebile initiatives at the University – Professor Eria Hisali
"We are also planning to launch a special purpose vehicle for policy engagement, which we have called the policy labs. This will bring together the policy makers, policy implementers, key private sector entities, development partners as well as the academia once every quota to discuss topical policy issues."
Makerere University will ensure that they actualize the initiatives that were established in memory of the late Professor Emmanuel Tumusiime Mutebile who was the Governor of bank of Uganda, Professor Eria Hisali, Principal College of Business and Management Sciences has said.
Professor Hisali on Thursday April 28, 2022, said talks and engagements had already started to ensure that the initiatives which included the Tumusiime-Mutebile Centre for private sector Development and an endowed Chair in Monetary Policy, Banking and Finance were immediately kick started.
"I warmly welcome you to the inaugural Tumusiime Mutebile public lecture at Makerere University. This lecture has been organized to appreciate the contribution of the late Mutebile to Makerere University, Uganda and indeed humanity. I want to sincerely thank the leadership of Makerere University for considering this as one of the activities to mark 100 years of existence," Hisali said.
He noted that going forward, he hoped that they would work very closely with the family and friends of Mutebile to make this an annual event. "It is also important to recall that the University honored the late Mutebile with the Mutebile Endowed Chair in Monetary Policy Banking and Finance and also the Center for Private Sector Development. Unfortunately, at the time of his passing on, these activities had not fully been implemented. In the recent past I have engaged with close friends of the late Mutebile led by Mathew Rukikaire and we are discussing with modalities on how we can best actualize these initiatives," Hisali added.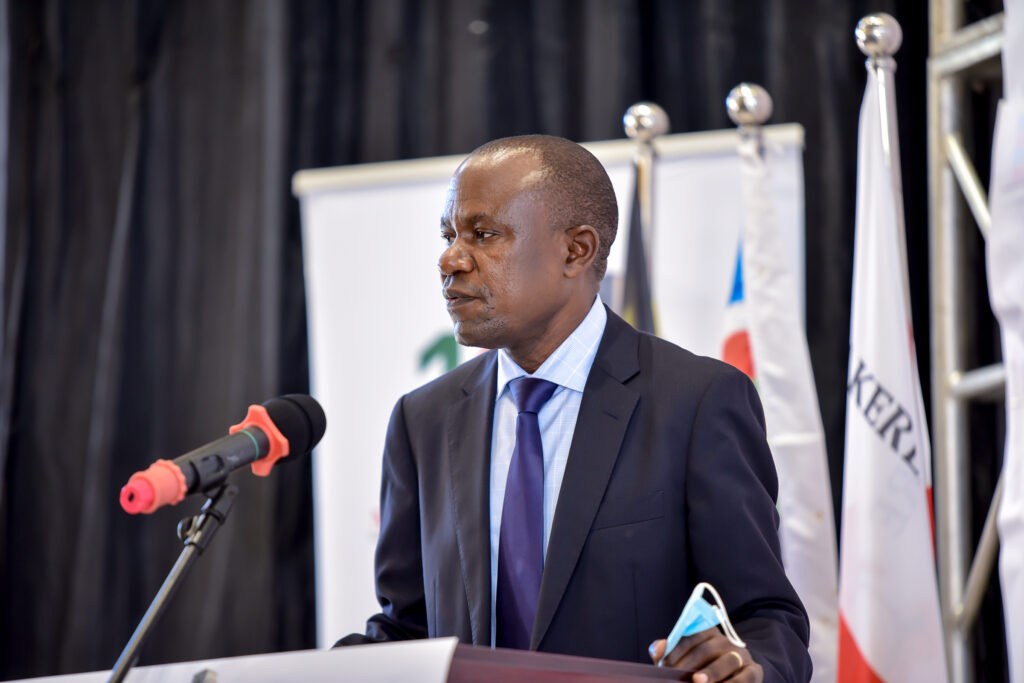 He revealed that very soon the University will be sharing a roadmap on how they will implement these initiatives and that they looked forward to the support from all the relevant stakeholders. "I am also very glad that we are launching these series with a discussion on a very topical policy issue. An issue that Professor Mutebile would have loved to be part of. We look forward to hearing the perspective of our keynote speaker and the discussions that will follow."
Professor Hisali revealed that on their side as the University, "they were rolling out initiatives through which as a University and a College of Business and Management Services, we will be able to play even a bigger role in discussion on economic recovery and resilience but also in the economy generally. We have for example proposed a graduate entrepreneurship and employment facility. This, if implemented, will go a long way in bridging the gap between training and the world of work."
Hisali also said he was happy to report that at this stage he had already had engagement with the Secretary to the Treasury Ramathan Ggoobi and up to this point it has been received well and they hoped this engagement will be implemented.
"We are also planning to launch a special purpose vehicle for policy engagement, which we have called the policy labs. This will bring together the policy makers, policy implementers, key private sector entities, development partners as well as the academia once every quota to discuss topical policy issues."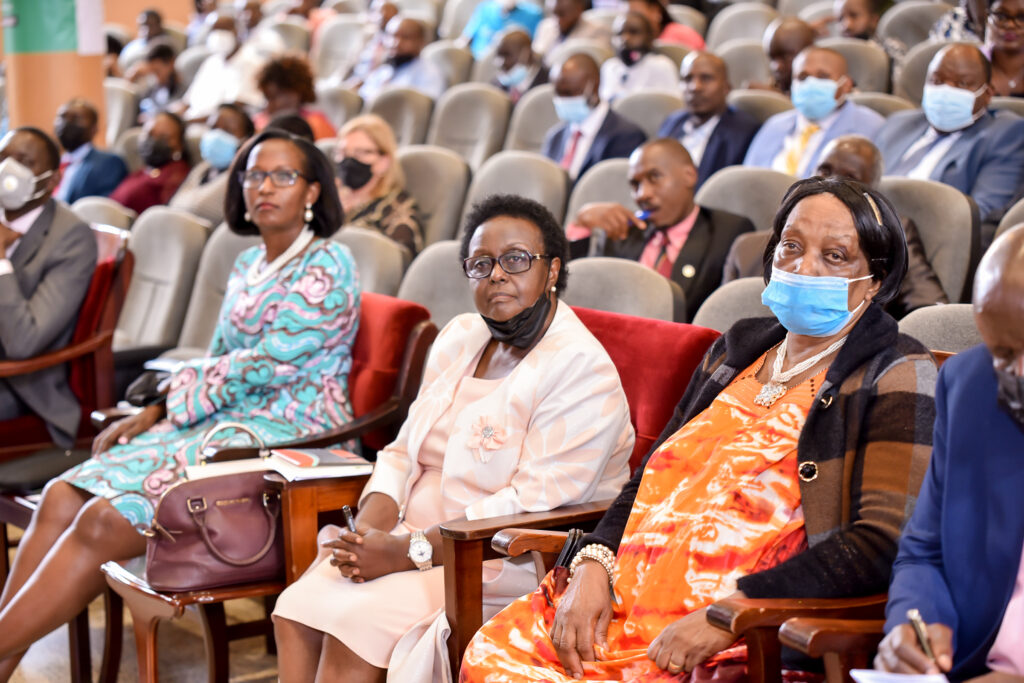 Hisali hoped that this would be launched before the end of this financial year and it would give the University a platform to share insights on what we think about the economy in a very organized and more coordinated way.
Hisali thanked the Mak@100 Secretariat for successfully organizing this event and our keynote speaker for accepting to share his insights on the topic we have at hand.
The Tumusiime Mutebile Public Lecture will be an annual event which will serve as an intellectual rallying point for scholars, students and the general public by drawing eminent scholars and government representatives from across Africa and the globe in intellectual conversation and discourse that will proffer solutions to crucial issues in building a recovering and resilient economy in Uganda.
Are you a Member of Staff, Student Body, Alumni, General Public, or Well-wisher? Find out how you can get involved here, or share your Makerere experience with us.