The First Lady to inaugurate, lay foundation stones on Makerere's new buildings
"With an anticipated construction duration of 20 calendar months, the reconstruction and restoration of the main administration building is currently still undergoing preliminaries and demolitions"
The First Lady and Minister of Education and Sports, Hon. Janet Kataaha Museveni is slated to inaugurate new buildings at Makerere University and lay foundation stones on the ongoing construction of two other projects.
The minister of education will be laying the foundation stone for the school of Law building and for the reconstruction and restoration of the main administration building that was gutted in fire in September 2020, and will also inaugurate the Central Teaching Facilities I & II and the School of Dentistry building.
The Honourable minister's visit to Makerere comes at an opportune time as the institution is organising events and activities in commemoration of its centennial anniversary, and these projects are intended to prepare the University for the next century as it continues to serve humanity.
Below are details on the projects set for commisioning.
Fully completed projects;
Upon completion, Makerere University received the Central Teaching Facilities (CTFs) 01 & 02 with a total built-up area of 12,467m2,, paved walkways, greenery, and ample parking areas.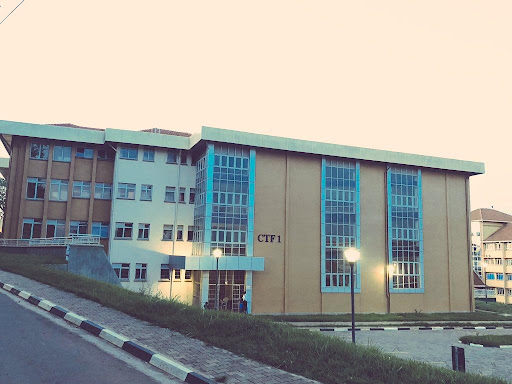 CTF1, located next to the College of Humanities & Social Sciences (CHUSS), has grand foyers on all its four floors with various offices and lecture rooms on the first two floors and administrative offices of the Vice Chancellor, Deputy Vice Chancellor, University Secretary, University Bursar, board rooms and an E- Learning centre on the third and fourth floors.
CTF2 is located next to the College of Business and Management Sciences and has a 1000 seater auditorium, Administrative Offices of Deans of School and study rooms.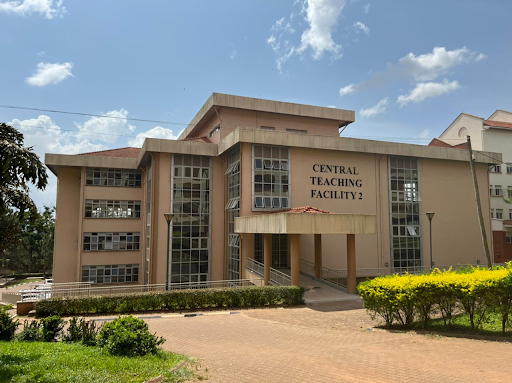 The Department of Dentistry, under the College of Health Sciences (CHS), has a facility with a built up area of 840m2 with a plant/machine room in the lower basement, dental studios/clinics, recovery rooms, storage and staff offices on ground floor and lecture rooms, staff offices, student locker spaces, triage, toilets and x-ray room on the 1st first level with a staircase and access ramp for the persons with disability. Externally the access to the new building has paved walkways with canopy and green seating areas.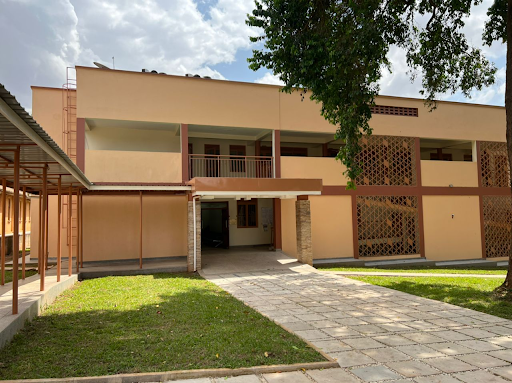 Projects under progress;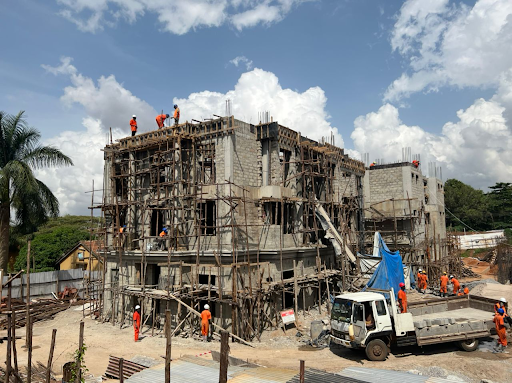 Upon completion of the project, Makerere University and the School of Law, in particular, will receive a 2,518m2 building with paved walkways, greenery, generator & refuse point and ample parking areas. The ground floor of the building will have a lounge, moot court room, cafeteria, a lactation room, a judge's Ante Room and registry seminar rooms. Staff offices and a server room on the first floor and administrative offices on the second floor. It is currently at 74% completion of the first phase of construction.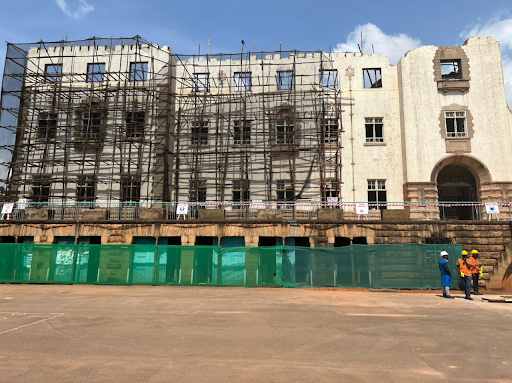 With an anticipated construction duration of 20 calendar months, the reconstruction and restoration of the main administration building is currently still undergoing preliminaries and demolitions. Once completed, it is expected to have, at the basement floor level; offices, Museum, gallery and Stores, Exhibit Preparation room, Archives, Central Stores, Access Staircases, Lifts, Souvenir Shop, Power Room. The ground and first floor will have offices, meeting and press rooms and waiting areas whereas the second floor will have the council room and board room.
We, as Makerere @100 secretariat, are keen on keeping you updated on the progress of these projects and developments from the First Lady's visit.
Are you a Member of Staff, Student Body, Alumni, General Public, or Well-wisher? Find out how you can get involved here, or share your Makerere experience with us.