My Makerere Story: How Makerere transformed my Nascent Understanding of African Theatre
"The time I spent at Makerere has had a lasting impact on my life, personally and professionally."
In August 2006, with profound thanks to Makerere graduate Asiimwe Deborah Kawe, Makerere Professor Dr. Mercy Mirembe and Dorothy Ngalombi at the US Embassy, I arrived in Kampala on a Fulbright Specialist Grant for a 6-week intensive teaching at the Department of Music, Dance & Drama at Makerere University. My nascent understanding of African theatre would soon expand a thousand-fold.
While I loved teaching the playwriting class for undergraduates – with the wonderful assistance of the ever-gracious Lillian Mbabazi – and leading a workshop for professionals at The National Theatre around creating new-work for the stage, I filled hours becoming a student of contemporary African theatre.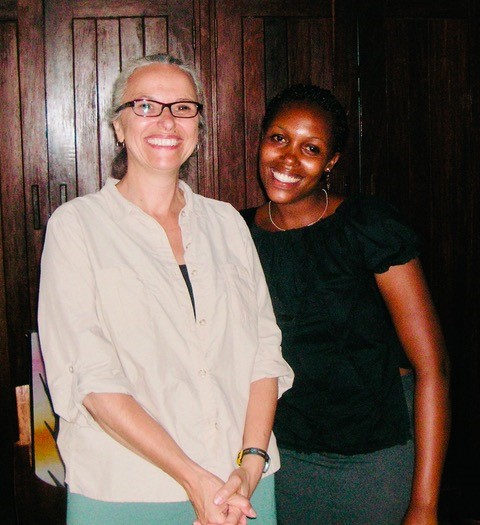 I learned from Makerere faculty and students that during the independence movements in the late 1950's and early 1960's, East African playwrights like Kenya's Ngugi wa Thiong'o and Uganda's John Ruganda mastered the well-made-play along with the English language and used both to articulate passionate arguments for the Africanist revolution.
I learned how political repression threatened the lives and livelihoods of many politically concerned theatre artists during the post-independence years of the 1970's and 1980's; how artists were forced to seek alternative approaches, and numerous East African theatre artists chose to re-invest in traditional performance forms, combining singing, dancing and poetic recitation in original languages with disguised contemporary content; how others used European avant-garde techniques to forge their own fusions influenced by Bertolt Brecht, Jerzy Grotowski, Robert Wilson and even Peter Brook; how the work of Brazilian theatre maker Augusto Boal and his Theatre of the Oppressed was transformed by African artists into "Theatre for Development", a methodology utilizing the techniques of theatre to advance social activist goals.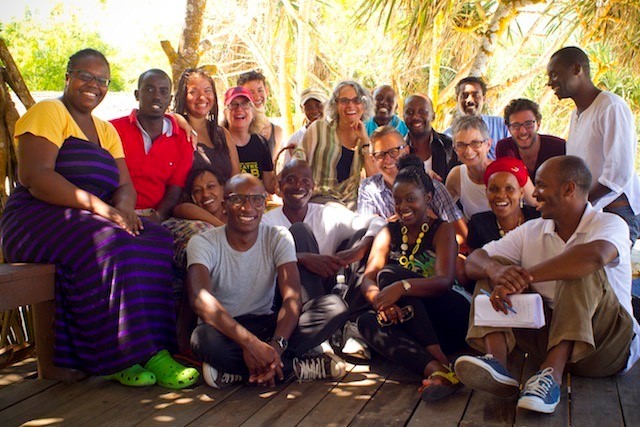 "At Makerere, I was privileged to sit in on Dr. Jessica Kaahwa's Theatre for Development graduate theatre class." Roberta narrates
The chosen topic was "water" and I will never forget Dr. Kaahwa's story about her mother, who had persisted in taking baths in her once-pure now-toxic village water. Dr. Kaahwa – an innovator in the techniques of Theatre for Development in Africa – led her students on how to use their theatre skills to sensitize village communities to urgent social issues.
"One evening at Makerere, I saw an unforgettable student performance of George Seremba's COME GOOD RAIN, which led me to track down the playwright in North America and to work with Seremba to perform his one-man show in New York City in 2008 with our project 'Eti! East Africa Speaks!'" Roberta notes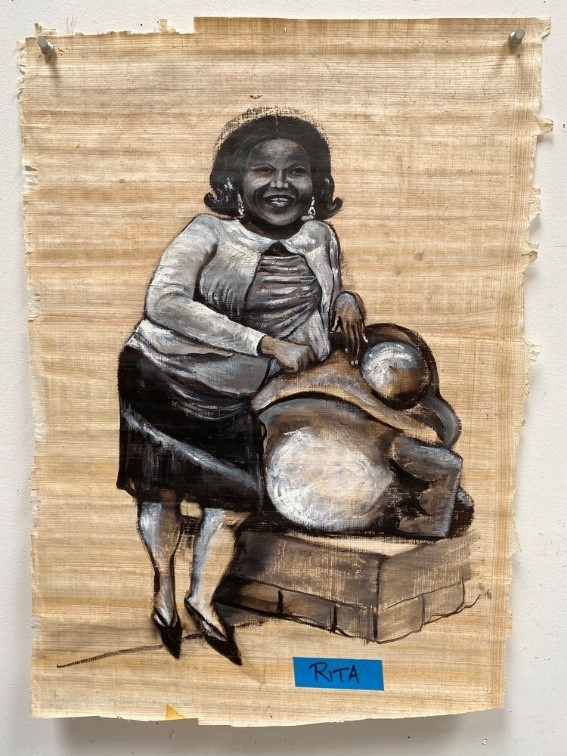 At the National Theatre, I had the unforgettable opportunity to meet and discuss theatre and culture with then Artistic Director Kalundi Robert Serumaga, son of the seminal Ugandan theatre artist Robert Serumaga. At the National Theatre then, I saw the searing drama TIME OF FIRE by Uganda playwright (and Makerere professor) Charles Mulekwa and I joined the oceans of laughter at the inventiveness of Philip Luswata and the Theatre Factory company during their weekly improv comedy performances.
In Kampala, I delighted in the comic brilliance of Charles Senkubuge and his fellow comedians at Pride Theatre. I returned regularly to attend dance performances, family workshops and story evenings at the Ndere Troupe Center, led by the remarkable producer and director Stephen Rwangyezi.
"The time I spent at Makerere has had a lasting impact on my life, personally and professionally." Roberta narrates
Throughout the next almost 20 years, I travelled repeatedly to the East African region, including the countries of Kenya, Uganda, Rwanda/Burundi, Tanzania and Ethiopia. I saw first-hand how East Africa offers a broad spectrum of dramatic performance and theatrical styles, differing substantially country by country according to their unique histories, languages and cultures.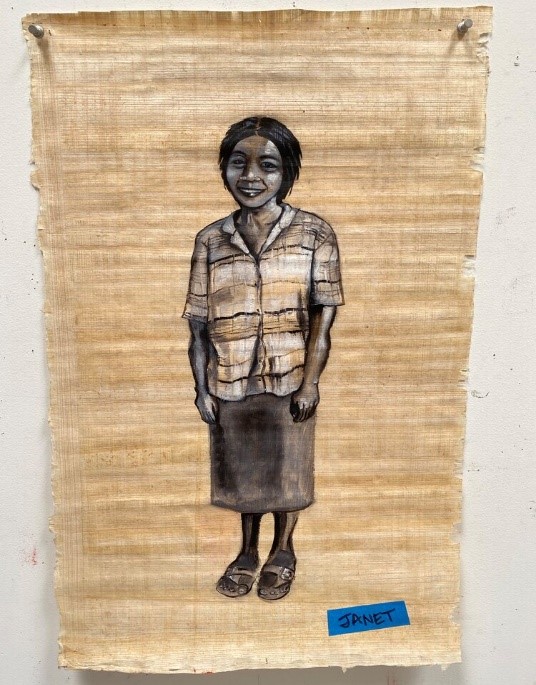 Artists working in English, French, Luganda and Kinyarwanda are using stand-up and sketch comedy; in Kiswahili doing traditional story-dance-music performance; in Amharic doing comedy of manners; in Sheng, Gikuyu, and Luo doing dramatic narrative, choreo-poetry, and American-style musical theatre.
There are adaptations of ancient Greek and Shakespeare plays in English and Kiswahili, versions of foreign farces adapted to the local milieu of Nairobi, and African-contemporary dance-theatre amongst other genres. I've attended a range of performances in spaces from the streets to community-centers, from bars to outdoor amphitheaters, from under-the-mango-tree and thatched-roofed indoor platforms to 700-seat proscenium with curtained National Theatres.
Between 2002-2014, my work involved the co-design and implementation of the 12-year Sundance Institute Theatre Program's East Africa initiative, an ongoing program of peer-to-peer exposure and exchange between U.S. and East African theatre artists – working side-by-side with my longtime colleague Ugandan playwright Asiimwe Deborah Kawe who now runs Tebere Arts and the Kampala International Theatre Festival.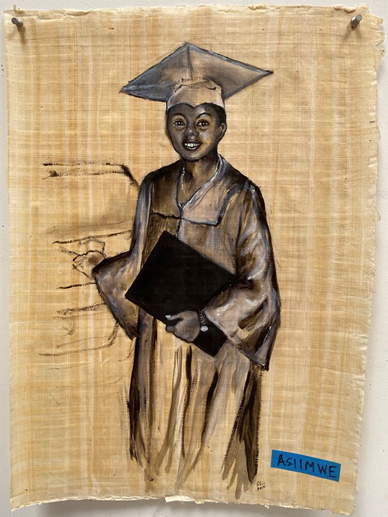 In 2016, I returned to Kenya to join colleagues in the creation of the Nairobi Musical Theatre Initiative, or the NBOMTI. Asiimwe and I were able to build an exciting new relationship between the Kampala International Theatre Festival and the NBOMTI. For details, please visit; www.nbomti.org
In 2018, friends here in California created a series of short videos called LOOK WHAT SHE DID, honoring women of singular accomplishment. Asked to participate, I thought immediately of Makerere University's Professor Rose Mbowa. With minimal preparation, I was interviewed talking about this great woman of the theatre. The video was chosen to be aired on a local Los Angeles public broadcasting station. The interview is visible here:
"Until the Lion learns to speak, the tale of the hunt will glorify the Hunter." Director Roberta Levitow opens up about the groundbreaking theater artist and teacher, Rose Mbowa, also known as Mother Uganda.
Rose Mbowa risked her personal safety to defend freedom of speech during Idi Amin's reign, creating programs to empower local African artists and their communities. Mbowa's art and teachings inspired the whole African continent and beyond, proof that one voice speaking truth in a time of darkness can make a difference.
Are you a Member of Staff, Student Body, Alumni, General Public, or Well-wisher? Find out how you can get involved here, or share your Makerere experience with us.