Makerere University signs UGX300m Media Partnership Agreement with Vision Group
"Mr. Don Wanyama noted that Vision Group was eager to use its media reach to enhance publicity for the Makerere centennial celebrations."
Vision Group, Uganda's biggest media conglomerate, has this morning announced a Media Partnership with Makerere University worth Ugx.300 million shillings to facilitate media coverage for the centennial commemoration activities which are slated to run up to October 2022.
The partnership includes full-page print adverts, strip adverts, monthly guest appearances, live streaming sessions, promotional jingles, monthly college special supplements and feature stories to be carried across Vision Group's media platforms.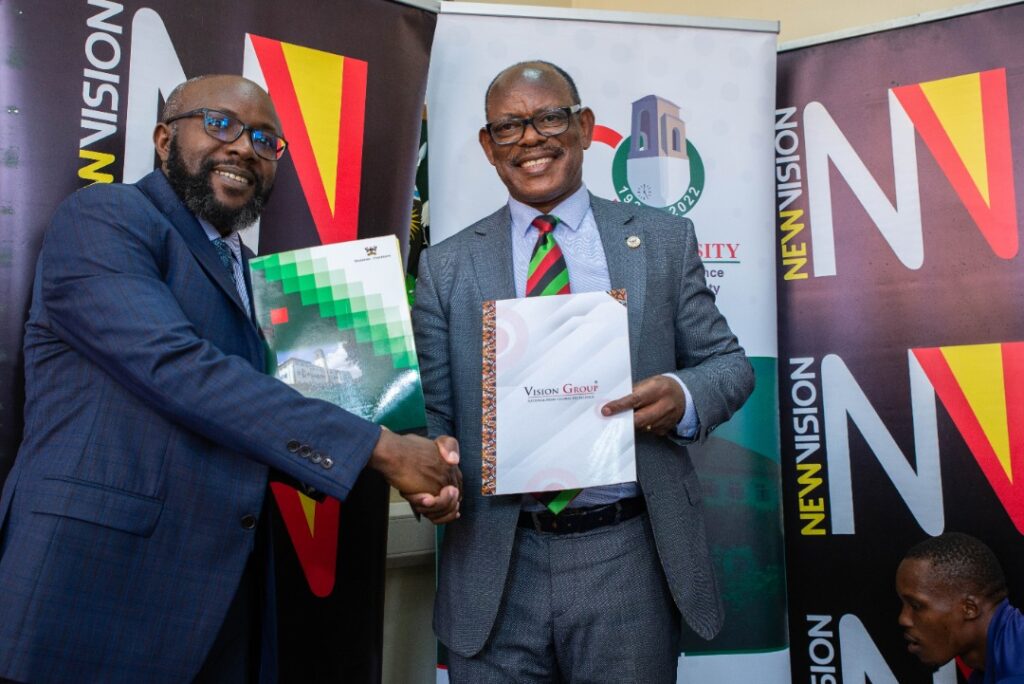 The Vision Group Chief Executive Officer, Mr. Don Wanyama announced this partnership at their offices at First Street, Industrial Area, Kampala. The event was attended by the Vice Chancellor, Prof. Nawangwe who was accompanied by the Makerere@100 Secretariat team members.
Mr. Wanyama highlighted the fact that Vision Group is the biggest media house and controls 60% of the market share in the country and went on to affirm that the organization prides itself on professionalism and seeks to share content that advances society. He further noted that Vision Group will use its media reach to enhance publicity for the Makerere centennial celebrations.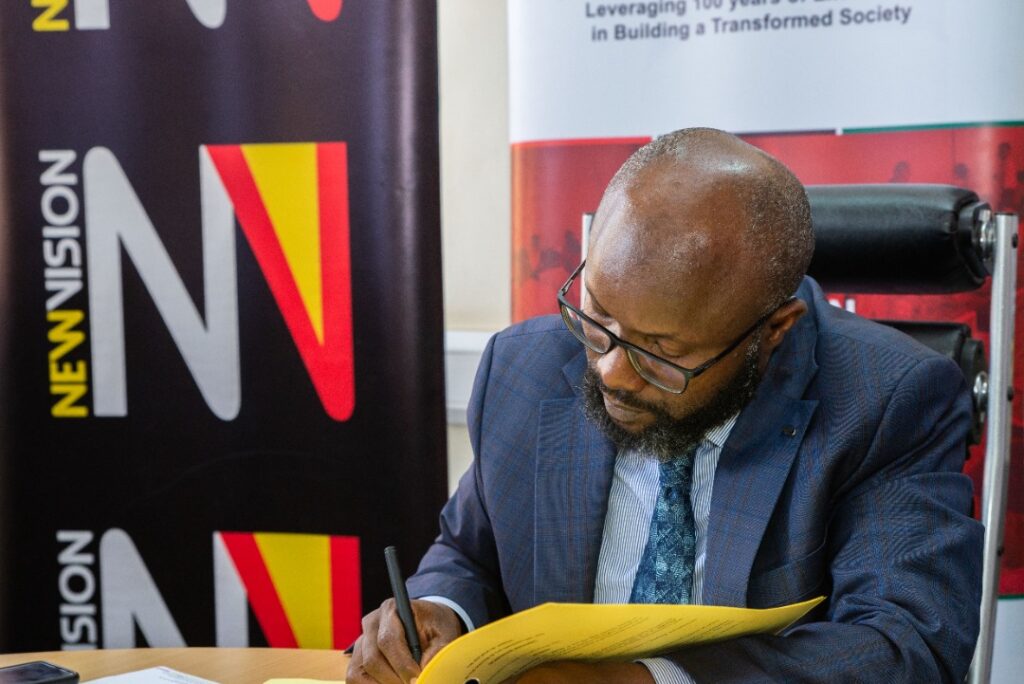 Speaking at the event, Prof. Nawangwe recognized the already existing positive ties between the Vision Group and Makerere University.
"I want to thank the Vision Group for strongly educating the general public about the good work of Makerere University. Without proper information, Uganda can not develop, and as such I must appreciate the professionalism exhibited by the Vision Group" he said.
Makerere's centennial celebration marks the end of a century of exceptional service to Humanity and offers a chance to look beyond, and see how to "Leverage the 100 Years of Excellence in Building a Transformed Society" .
Are you a Member of Staff, Student Body, Alumni, General Public, or Well-wisher? Find out how you can get involved here, or share your Makerere experience with us.