Makerere University grateful to the Nsibirwa family and Buganda Kingdom for the sacrifice-Nawangwe
"When our beloved Main Administration Building was gutted by fire on 20th September 2020, Buganda Kingdom was the first cultural institution to express solidarity with Makerere University."
Makerere University Vice Chancellor, Professor Barnabas on Friday May 6th 2022, took a special recognition to the family of the late Katikiro, Owekitibwa Martin Luther Nsibirwa who were present during the inaugural Nsibirwa Annual Public Lecture and the Third of the Makerere@100 Lecture Series.
Nsibirwa is credited with facilitating the issuance of the current land on which the University is situated. He also donated his own land to the University.
This was the third of a series of #MakerereAt100 Public Lecture Series organized by the University as it celebrates 100 years of existence. The lecture was under the theme, "Revisiting the life of the Late Katikkiro Nsibirwa in the lenses of Makerere at 100 years: The contributions of cultural institutions in engendering public goods".
In a special way, Professor Nawangwe also welcomed the Katikkiro of Buganda Kingdom and gallant alumnus, Owekitibwa Charles Peter Mayiga back to his alma mater and thanked him for always sparing time to join them on the Hill.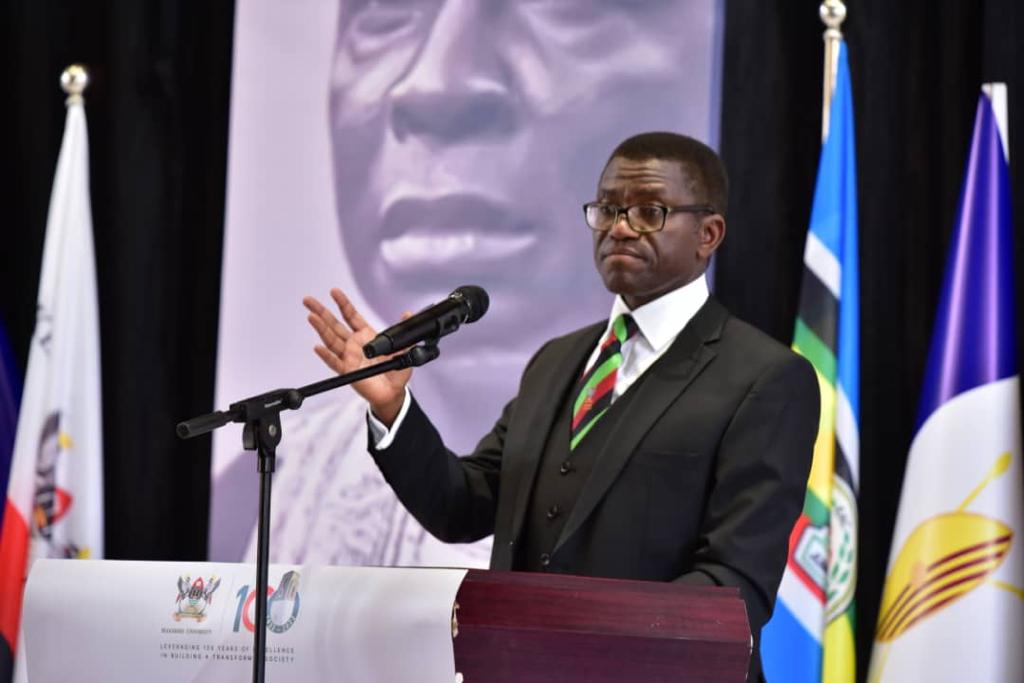 "I wish to state that in Owekitibwa Mayiga, Makerere University could not have chosen a better candidate to deliver the Inaugural Nsibirwa Annual Public Lecture. The Katikkiro's love for his Kingdom, culture and the personality that embodies its values is almost unrivaled," Nawangwe stated and gave an example of his recent resource mobilization efforts for various Buganda Kingdom projects appropriately dubbed "ettoffaali "(bricks) which was aimed at the contributing towards the reconstruction of the burnt Kasubi tombs.
"I must admit that whereas as an architect I had interacted with mataffaali (bricks) of various sizes and material compositions, never before had I seen the concept well demonstrated as an effective participatory approach to achieving public good. Each and every one was encouraged to give and thereafter celebrated for their contribution, whether big or small. In so doing, this created a sense of common ownership for all projects undertaken using the ettoffaali approach.
Professor Nawangwe said this wise concept of collective contribution to public investments, ought to be preserved and celebrated as a contribution of indigenous knowledge to completion and responsible maintenance of public projects.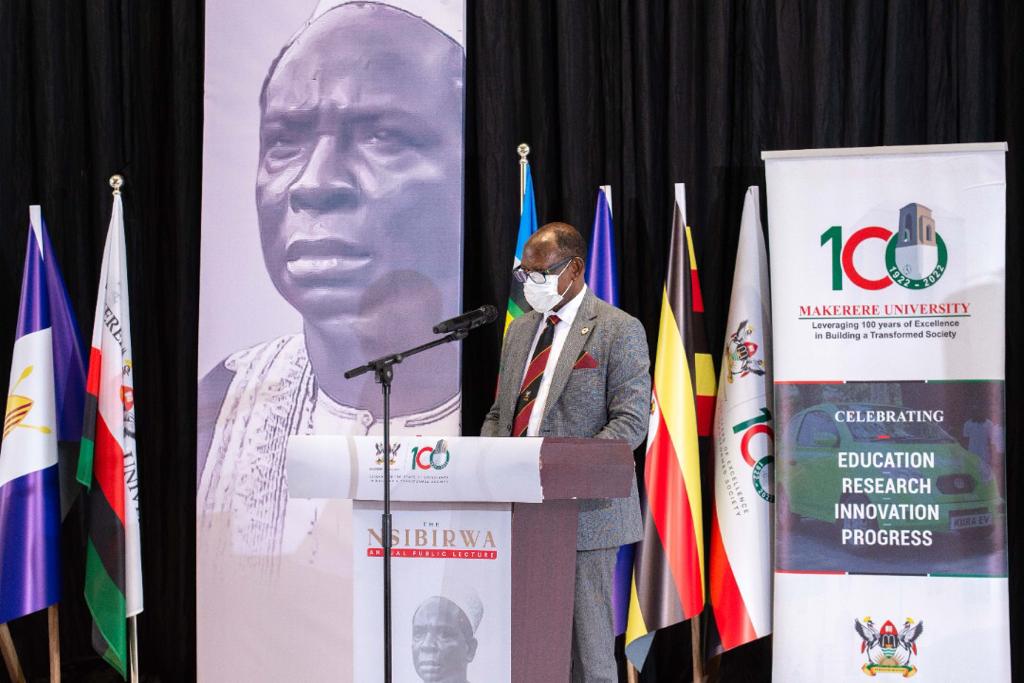 "Furthermore, the Katikkiro's love for the preservation of the rich heritage between Buganda Kingdom and Makerere University is well on record. On July 16th 2020, the Katikkiro led a delegation that presented a cheque worth Sh70 Million on behalf of Buganda Kingdom, in support of transforming the restored Muteesa II House into the Sir Edward Muteesa II Museum. Upon satisfactory completion, the Museum will become a landmark for our University and Country through which we shall remember the life and works of Ssekabaka Muteesa II," he noted.
Nawangwe said one of the distinguished personalities that accompanied the Katikkiro on the On July 16th, 2020 was the Second Deputy Katikkiro and Buganda Kingdom Minister of Finance and Economic Planning Owekitibwa Robert Waggwa Nsibirwa.
"When our beloved Main Administration Building was gutted by fire on 20th September 2020, Buganda Kingdom was the first cultural institution to express solidarity with Makerere University. On October 1st 2020, we received the Katikkiro's delegation led by none other than Owek. Nsibirwa. I wish to thank Owek. Nsibirwa for being a trusted emissary of both the family and the Katikkiro."
Prof. Barnabas Nawangwe concluded his remarks by citing Owek. Charles Peter Mayiga's Biography before inviting him to deliver the Nsibirwa Public lecture for which we were all gathered.
Are you a Member of Staff, Student Body, Alumni, General Public, or Well-wisher? Find out how you can get involved here, or share your Makerere experience with us.